Woodland Vistas is located in Columbia Township. For Cincinnati Townhomes, we believe it's just about the best location in Cincinnati – perhaps the city's best kept secret of a gem. We're located just 1.5 miles south of I-71 in Kenwood, literally at the intersection of Kenwood and Madeira and minutes from Mariemont, Indian Hill and Hyde Park. But, as the following excerpt from Columbia Township's website describes, the actual area it covers is quite interesting:
Columbia Township is a Tree City USA community with attentive, friendly personnel; superior, reliable services; and convenient to freeways, shopping centers, sports venues, businesses and downtown. It is a community with long tenured residents, proud of their neighborhoods, with affordable living, no earnings tax, and a diversity of people. It is best described as an "inland archipelago" – a group of nine "islands" separated by a "sea of municipalities." Through incorporation of municipalities and through annexations over the last two hundred years, the Township size diminished from being one of the largest townships in land mass in Ohio to being one of the smallest.
Columbia Township is a limited home-rule township governed by a 3-member Board of Trustees and a Fiscal Officer, and is managed by a Township Administrator. Due to its dispersion, the township is represented in the Ohio legislature by three different state representatives and two state senators. In 2006, a Community Comprehensive Plan was developed by residents and businesses to guide the township towards community goals identified for achievement over the next twenty years. The plan is being updated in 2011. 
Columbia Township is one of twelve townships located in Hamilton County and is adjacent to many jurisdictions including Fairfax, Mariemont, Madeira, Indian Hill and Cincinnati. The Township encompasses an area of 2.67 square miles with 10.5 lineal miles, crisscrossed by county and state roads. The population in the 2000 Census was 4, 619. 
Businesses are an integral part of the community and there are three key business areas in the Township:  two excellent neighborhood business districts and one regional shopping district. Businesses are eligible for several economic development incentives and tax incentives, which can be found in the Businesses and Developers section of this site.
Strong neighborhood organizations welcome new neighbors. Tax incentives are available for new residential construction and improvements, especially LEED-Certified (Leadership in Energy and Efficiency Design) construction.
Check out our site and learn more about the superb services provided to our community, our plans for the future, and the many opportunities available to businesses and developers to locate and develop commercial projects in the Township.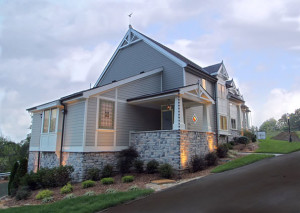 For more information please visit: columbiatwp.org
Don't forget to like us on Facebook: facebook.com/WoodlandVistasTownhomes
http://woodlandvistas.com/wp-content/uploads/2015/02/Logo_Large_Woodland_vistas.png
0
0
MOTOR Brand Marketing
http://woodlandvistas.com/wp-content/uploads/2015/02/Logo_Large_Woodland_vistas.png
MOTOR Brand Marketing
2015-05-01 18:52:43
2015-05-02 20:23:47
Where Exactly Is Columbia Township?